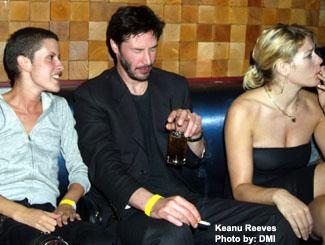 Amanda and Keanu at Stella McCartney's party in New York sometime in 2002.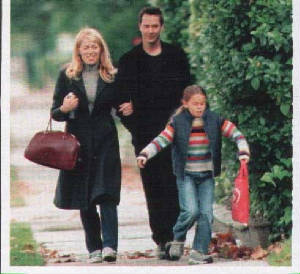 Keanu has been the father figure in Amanda's daughter Atlanta's life since she split with John Taylor. Atlanta often accompanied them on their dates, and he shows up at her playschool.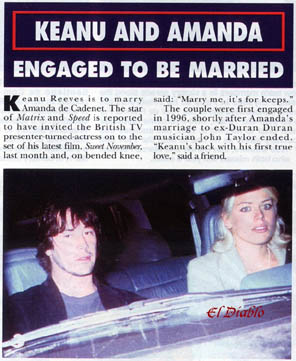 Keanu and Amanda's romance started right after her separation from her ex husband John Taylor.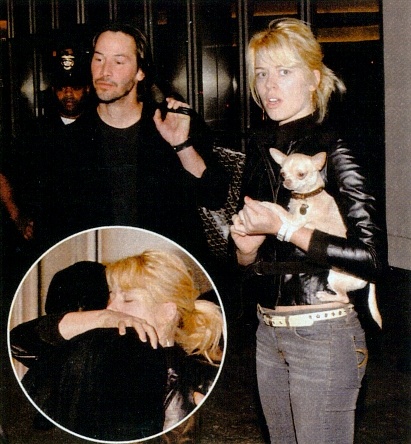 This photograph was taken as they were stepping off a plane from in March 2003.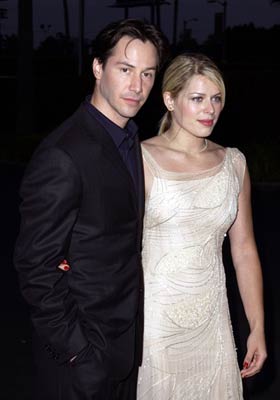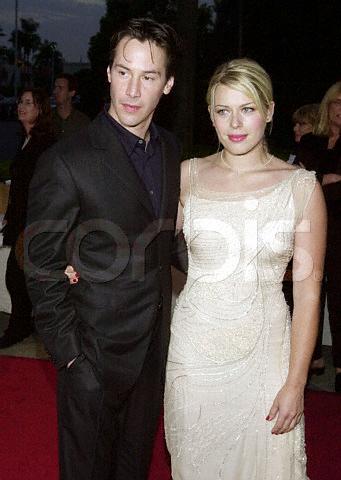 Amanda shows up arm in arm with Keanu at his 2001 movie premiere, The Replacements, which sparked more rumours that they rekindled their romance.