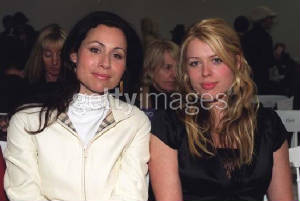 Amanda and Minnie have been friends since their days in London. They both had similar posh upbringings and both live in LA. One of Amanda's closest friends.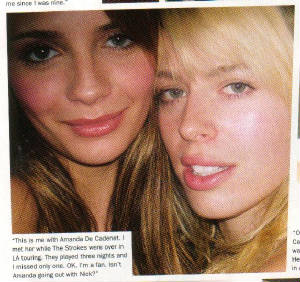 Mischa Barton of the OC. Amanda's daughter is a huge fan of the tv show and Mischa is a huge fan of The Strokes, the band in which Amanda's current boyfriend, Nick Valensi plays in.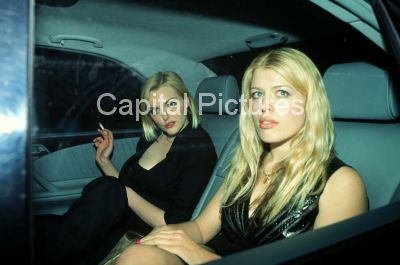 Sophie Dahl was an incoming "it" girl in London as she got to know Amanda. They partied together in the same circles. They were beautiful, voluptuous blonde women, posh backgrounds and fancied by old geezers like Mick Jagger and Jack Nicholson.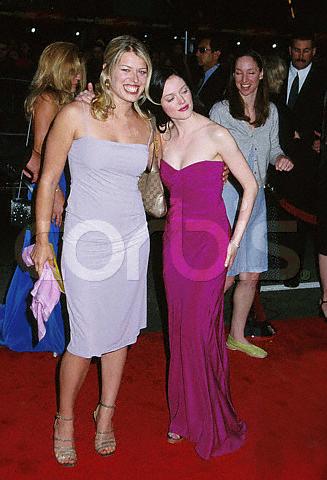 With Rose McGowan during her pre- Charmed days, when she was Marilyn Manson's girlfriend, famous for wearing THAT arse baring dress. There were also rumours that these two had more than just a friendship. They often appeared together in matching pink outfits.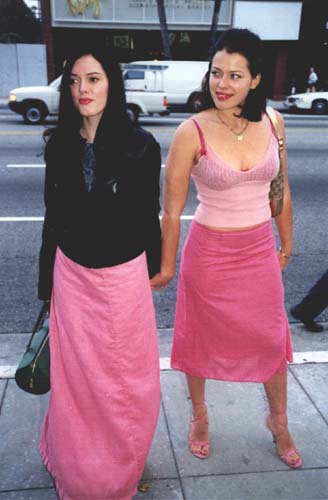 Amanda with one of BBC's presenters in London